MRC-1 Professional Phlebotomy Chair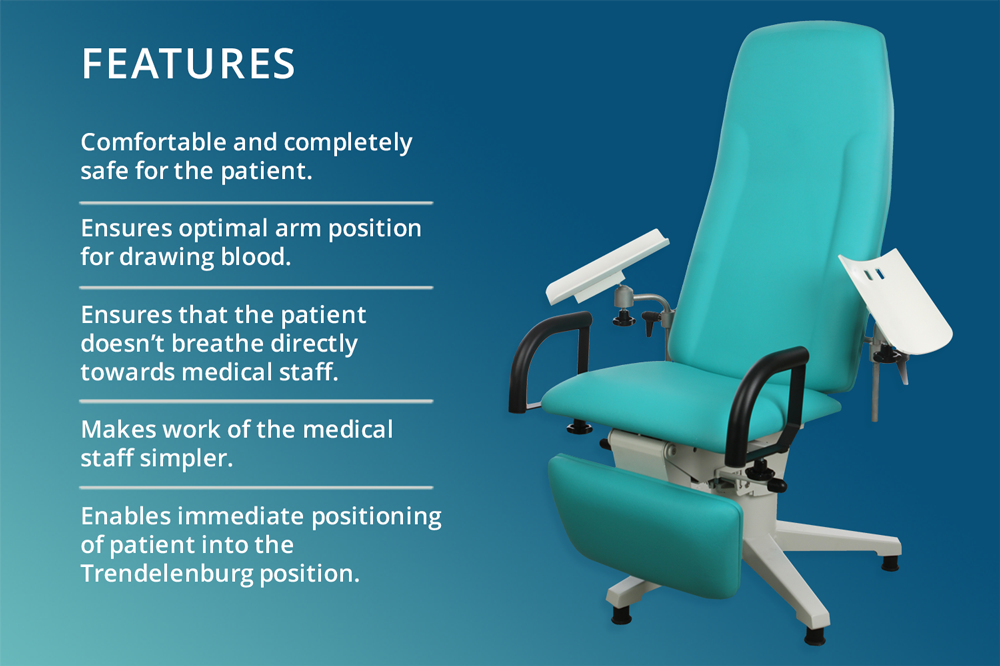 FEATURES
comfortable and completely safe for the patient,
ensures optimal arm position for drawing blood,
ensures that the patient doesn't breathe directly towards medical staff,
makes work of the medical staff simpler,
enables immediate positioning of patient into the Trendelenburg position.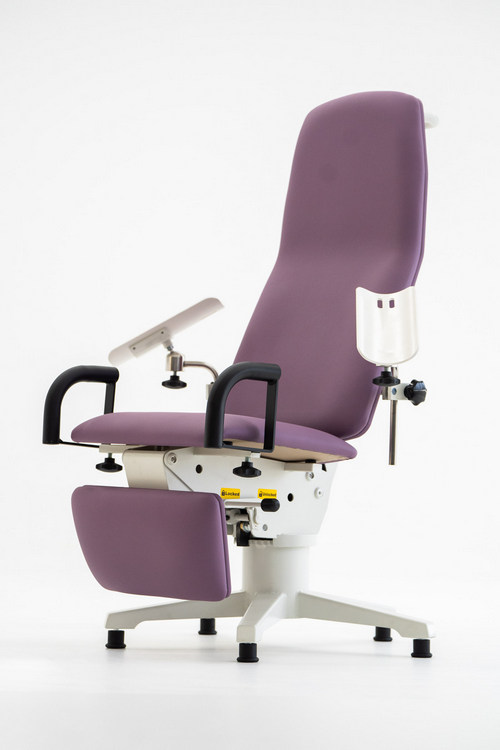 CHAIR DESCRIPTION
width 53 cm,
seat height 54 cm,
seat length in extended position 174 cm,
the seat is covered in PVC water resistant material (colour is fully customisable),
the chair base is constructed of steel with epoxy coating, stainless steel and ABS plastics and is virtually indestructible.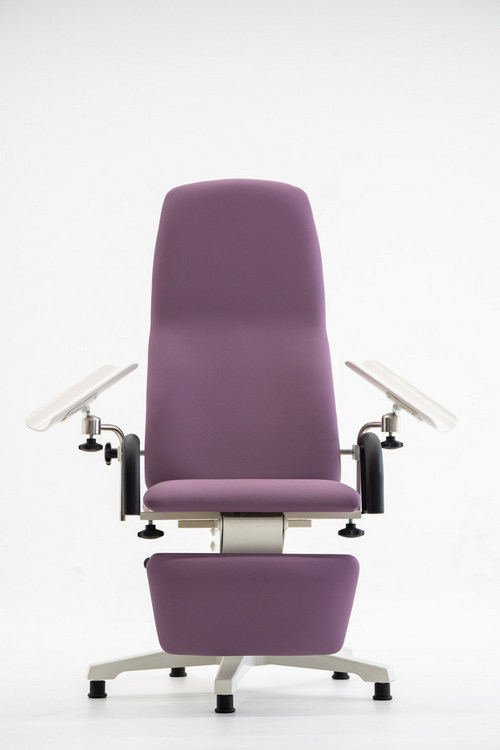 MRC-1 Professional Blood Donor Chair
By pushing the handle on the back of the chair, we change the chair's angle from a sitting position to the Trendelenburg position ( -18º). The movement of all chair parts is integrated.
The blood drawing armrests of the chair can be turned in any direction and are made of plexiglass, which is very easy to clean.
Turning can be blocked with the handle under the chair. Using the handle on the back you can choose between the sitting and extended seat position.
When placing the chair into a room we make sure it can't hit any obstacles when turning.
We seat the patient facing away from us. To use the Trendelenburg position, we turn the chair, allowing it to be extended into the horizontal position.
While drawing blood, the patient and member of medical staff form a 90º angle, making the patient extend their arm sideways and not breathe towards the staff member.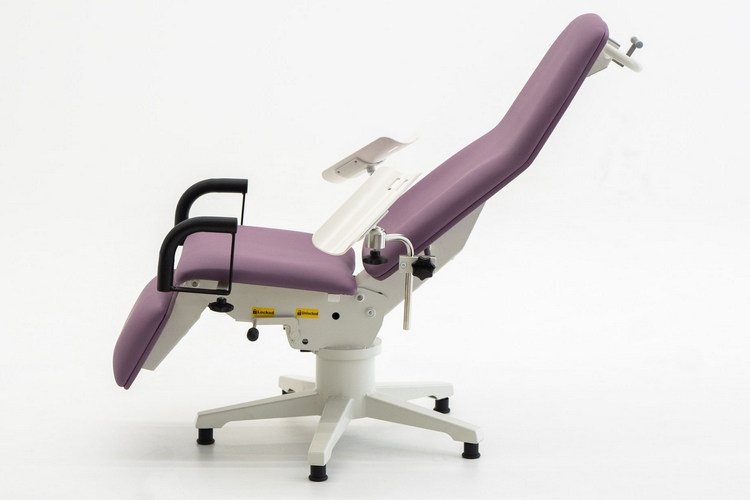 Leaning position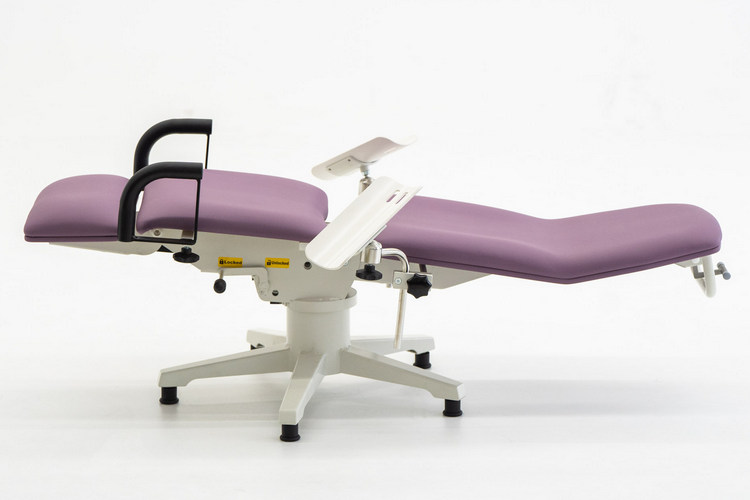 Trendelenburg position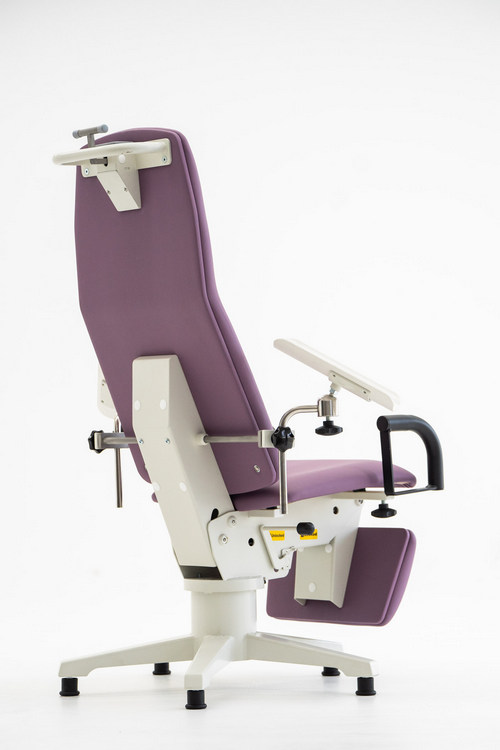 In case the patient requires transportation the armrests and the handles must be removed.
Video demonstration
3 years guarantee | Made in EU
Contact
EDUARD inženiring d.o.o.
Dole 8,
1251 Moravče,
SLOVENIA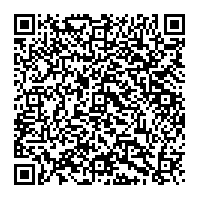 email: eduarding@siol.net
GSM: +386 (0)41 76 56 35
Tel/Fax: +386 (0)1 72 312 88